Climbing on rock is an addictive, enjoyable activity that has many benefits, both physical and psychological. Carraig Climbing specialise in outdoor rock climbing, abseiling and adventure in spectacular locations along the Wild Atlantic Way in Sligo. No experience is necessary, we encourage people of all ages and abilities to join us. So if you haven't rock climbed before just grab your sense of adventure and start here!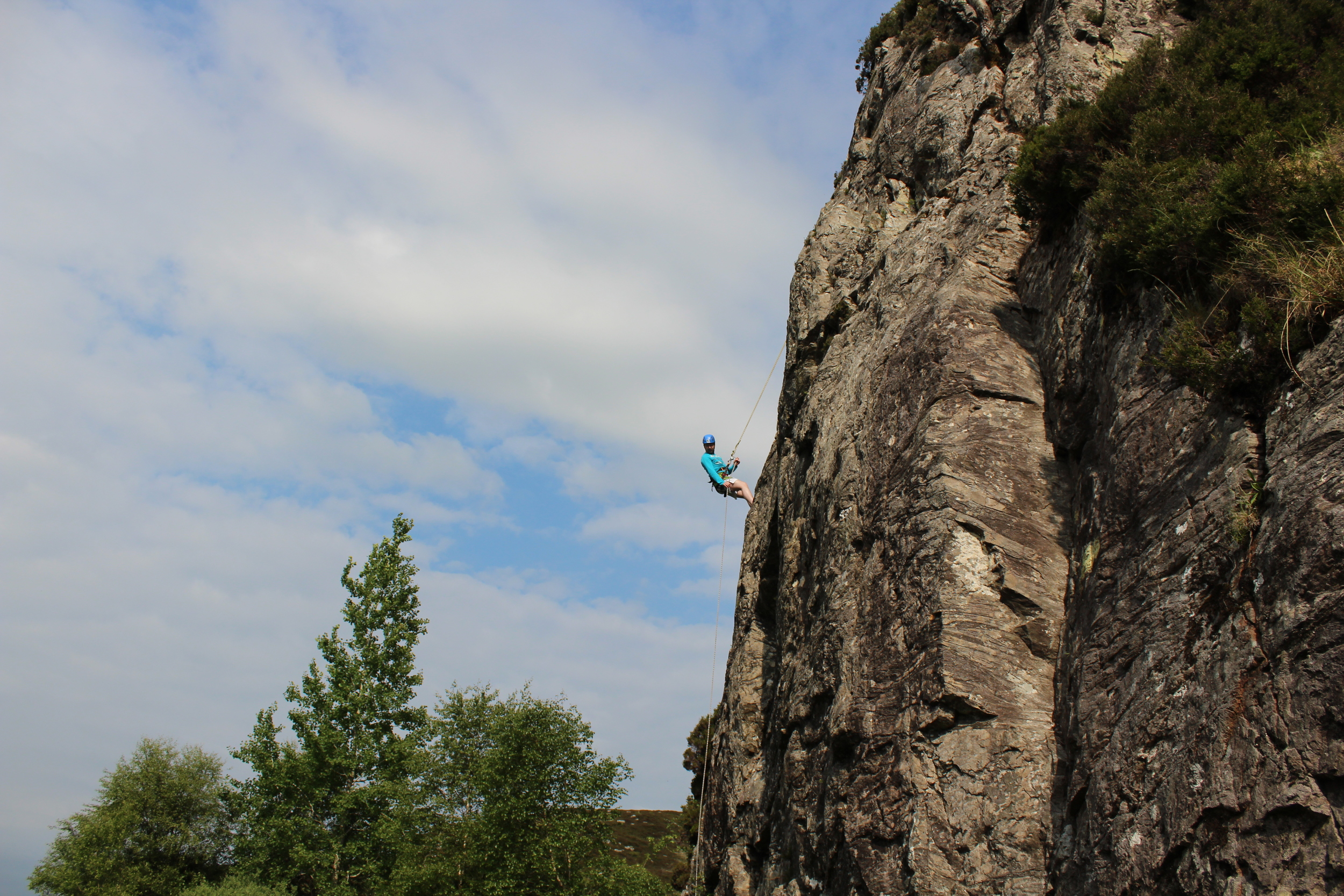 We closely follow the leave no trace policy as it is of utmost importance to us. This means we make less of an impact on the natural environment as well as giving our groups a more intimate experience on their journey. Typically sessions are run on a half day or full day basis but we'l work with your schedule, for more information on that see our prices and whats involved page.
Depending on your previous experience your adventure will usually include the teaching of foundation rock climbing skills such as tying into the harness, belaying a climber, basic movement skills and footwork. You will experience real rock climbing and abseiling on safety ropes at one of many locations around Sligo. The locations we use for rock climbing in Sligo are safe and have all been risk assessed prior to use. Conall Ó Fiannachta is insured, trained and qualified so rest assured you will be in good hands! See here for a full list of his credentials.
Once booking is made we will contact you regarding your upcoming tour. Your tour is then tailored based on the information we receive from you prior to booking and on the day. Finally we will decide on a location and arrange a meeting point and time and off we go on our exciting adventure into the realms of self discovery!
Children - What age is too young to start climbing? I don't like to put restrictions on this. If you think you're child is old enough to give it a go. Great, lets do it and get them climbing. We provide bespoke courses for children, school groups, homeschool groups, scout groups, youth groups and more
If you require any additional information why not contact us directly or visit our FAQ page. You can also check out the reviews people have left us on Tripadvisor.